* * * * * * * *
Sir Flemmingh x Ranara
Born 5/24/12, a very pretty, feminine, long-legged ISR/Oldenburg Premium filly – by far our best mover right now. She may be the best moving foal in the country: super elastic, she springs all over the place. Light and uphill, she is one of the only two foals we will have from Sir Flemmingh, an ISR/Oldenburg provisionally approved stallion, recently gelded by his adult amateur owner.
Sire: Sir Flemmingh was 2011 Region 4 USDF Mature Stallion Champion, and holds a certified breeding license from ISR/Oldenburg. He is a winner at DAD and consistently scored in the mid-70s under saddle with his super uphill movement, balance, and expression. His sire Sir Donnerhall (a Sandro Hit son) won his 70-day test at Adelheidsdorf with a dressage index of 163 - a score never before achieved by a stallion. He won the jumping category as well. In 2006, he was the 5 year old Riding Horse Champion, and he passes on his championship quality to his foals. Sir Flemmingh's dam Shirly is an imported Dutch mare, premium ISR/Oldenburg. Her sire Flemmingh is one of the greatest producers of dressage horses in the world. Her pedigree also includs Doruto and Olympic Ahorn.
Dam:
Ranara is a 16.2 hands, black, premium Holsteiner and premium ISR/Oldenburg mare with gorgeous conformation. An international quality mare, she is one of the most elastic movers we have ever seen, and she has cleared pasture gates of 4'6"! She also poduced Wontara, a multiple USDF HOY Champion. Her sire, Linaro, is a winner of stallion testing, produced another stallion test winner, and is one of the top producers of premium Holsteiner jumpers and dressage horses. Her dam, Elite J. Adleian *** is dam of three approved stallions,
Opus
(a three time DAD winner, and multiple USDF Horse of the Year winner!), Rubicon Z, and Altimus.
4 weeks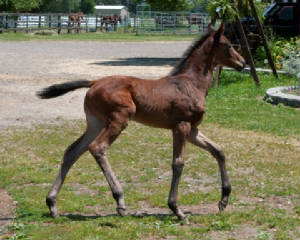 photo by Adam Lee
4 weeks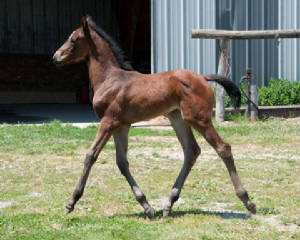 photo by Adam Lee
3 weeks old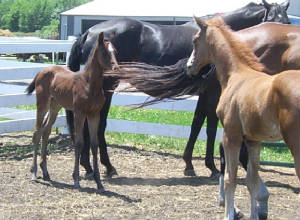 xxx
6 days old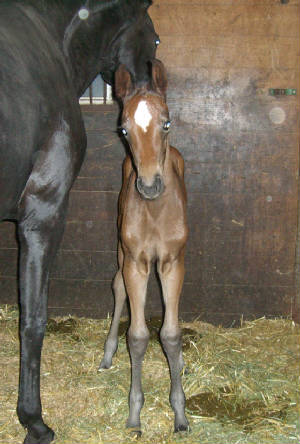 May 2016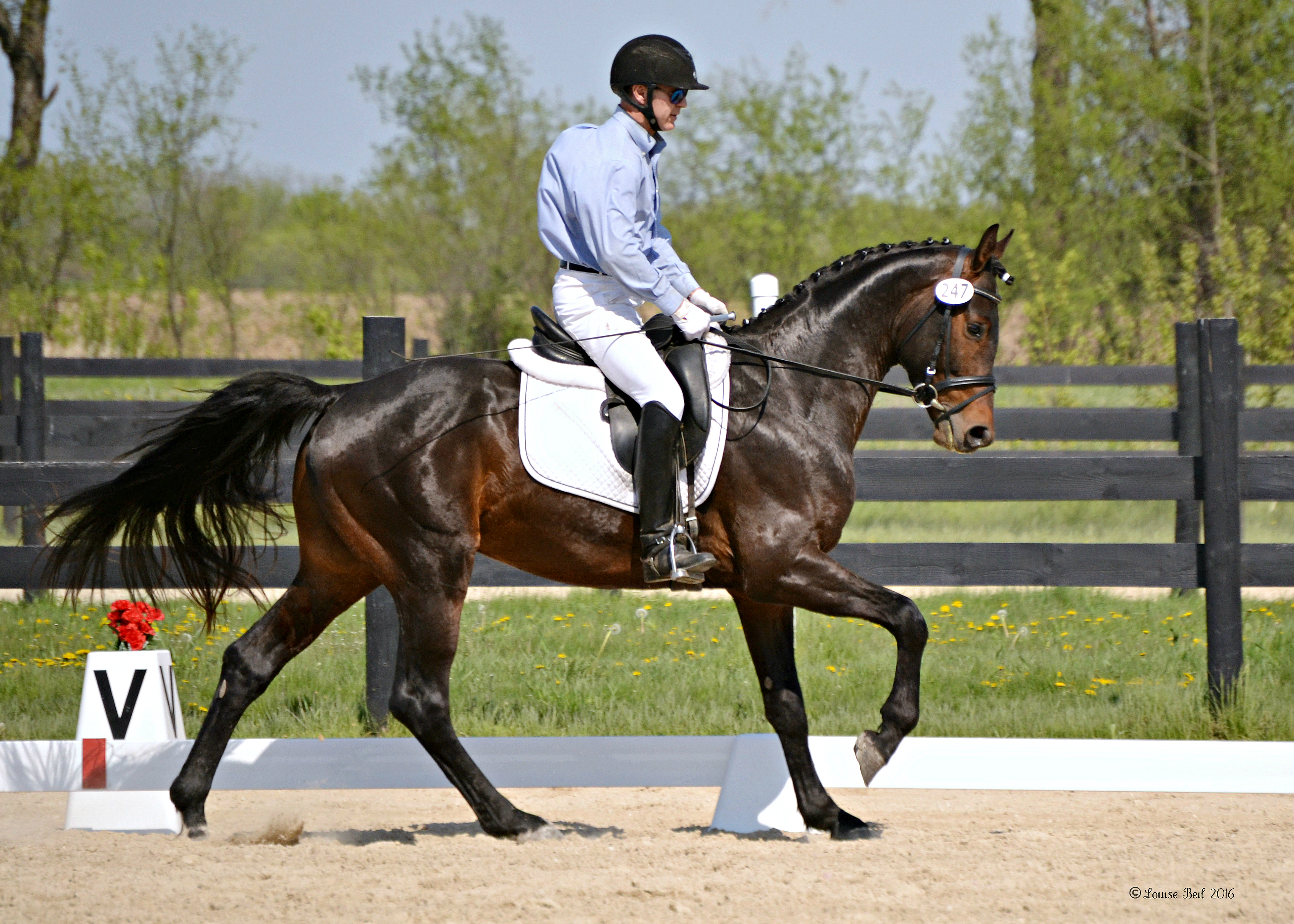 photo by Louise Beil
Born 6/10/12, Rayco is a very pretty, ISR/Oldenburg, dark bay stallion with perfect angles and incredible movement. He has a very solid build with a short back, an uphill, elastic, floaty trot, and a very cresty neck that is well set uphill for perfect balance. He is currently 15.3+ hands (dam and sire are both over 16 hands) with great dressage conformation. Very quiet and sweet. He loves people and is handled daily and stall kept every night. Easy to handle, trailer, groom and pick feet.
Rayco's half brother, O'Pierre (Opus x Draco) is a licensed stallion with ISR/Oldenburg.
Sire: R Cor Ray is an approved ISR/Oldenburg stallion. He has wonderful bloodlines, type, and movement. All his foals but one have been AHHA premium. His sire GP Raymeister was the highest scoring stallion at the 2002 Stallion Performance Test. He is a three-time winner at DAD, holds 7 USDF HOY titles, 13 All Breed titles, and 8 Regional Championships. He consistently scores 9 gaits, and is sire of approved ISR/Oldenburg stallion Rashka, who has the highest score in the history of all US stallion testing, 164.86. R Cor Ray's dam Condina is by the legendary Cor de la Bryere and is a full sibling to the approved Holsteiner stallion, Condino. She has produced an I.J.F. winner, all premium foals, and an approved stallion.
Dam: Draco is an EMC (Elite Mare Candidate) Hanoverian mare and an ISR/Oldenburg premium mare. She has four generations of Grand Prix sires, grand sires, and great grand sires. Her grand dam, SPS Wakonda, produced the Oldenburg Farm approved Hanoverian stallion, Ragazzoni. Draco moves much like her Grand Prix sire, Del Piero, who received a 142.65 in ridability at his stallion testing, and a 9 and 9.5 when he won the title of Bundeschampion National Five Year Old Dressage Champion, and Reserve Champion ( to Sandro Hit) in the World Young Horse Six Year Old the following year in Arnheim. Draco's pedigree, which is hard to beat, is filled with a book of who's who in breeding: Del Piero (Donnerhall), Matcho x, Garibaldi II, crossed with A Jungle Prince (Argentinus), Pik Koenig, Werther, and Dagobert.
Rayco March 2015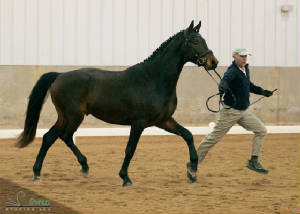 Chuck Swan / Swan Studios LLC
Rayco August 2015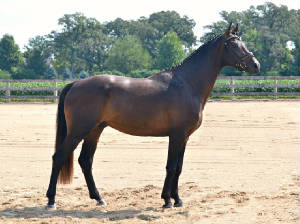 photo by Louise Beil
Rayco 2015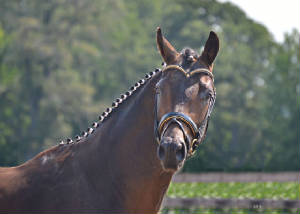 photo by Louise Beil
ISR/Oldenburg Inspection August 2015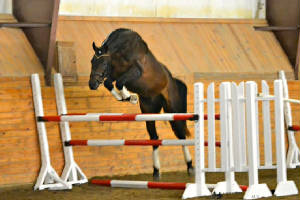 photo by Louise Beil
Rayco 2015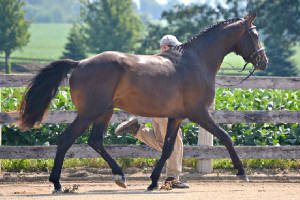 photo by Louise Beil
1 week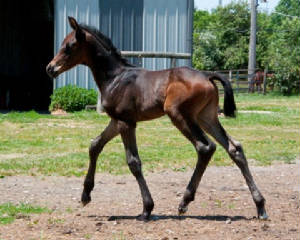 photo by Adam Lee
1 week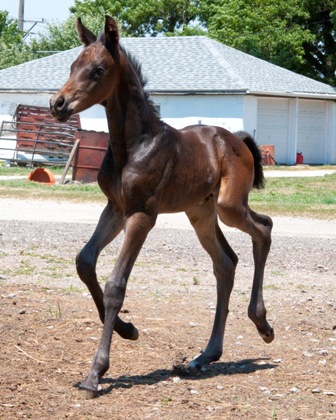 photo by Adam Lee
xxx